BIRDTRACKER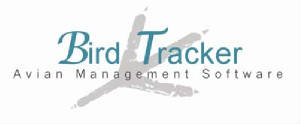 Designed by bird breeders with more than 30 years combined experience! We take the guess work out of paper work for you.
Fully incorporated Genetics Software
Invoicing system with customizable graphics
Psittacine, softbill, canary, hornbill, finches and more
All known color mutations already incorporated
Show Results Feature
Full Hatchling Records
Coming Soon: Bird Tracker in Spanish! Clicking the above image will take you directly to the BirdTracker website.

Copyright 2000-2012 TameTiels (TM) Aviary of VA. All rights reserved. No text, photos, graphics, artwork or otherwise can be used from this site without the expressed consent of Sherri A. Lewis (aka Sherri Inskeep-Lewis).